Custom Jewelry Design
Our studio is uniquely designed to create a personal experience for you. We'll meet in a comfy setting and enjoy some coffee while we connect and share stories. If you're located from another part of the world, we'll meet virtually through Skype or FaceTime. We'll discuss your vision and desires. Size your finger. Your exciting adventure begins.
---
Creating the bespoke fine jewelry piece of your dreams is personal, sentimental and meaningful. Making your dreams come true requires investing in quality time to meet with you in person at one of our lovely downtown Portland neighborhood coffee shops or talking with you over phone/Skype if you are across the world. We want to feel your excitement and create a memorable experience that only comes from personal connection with designer and maker of your dream piece. Capturing your essence is our specialty and passion as we listen intently and intuitively feel your details shine.
There is no other ring or sentimental jewelry that will compare to the depth and meaning of your bespoke jewelry designed by Anna Vasquez of Nested Yellow Jewelry Co.
Commission your bespoke jewelry for a memorable and personal experience while supporting an artisan and their craft that creates with love for you.
Contact us for custom engagement rings and wedding bands.
Connecting with you heart to heart in person is what makes this a memorable experience. We can enjoy your custom jewelry consultation at the loveliest coffee shop in Portland Oregon, skype or chat on the phone. Schedule your personal consultation through the form below or email anna@nested-yellow.com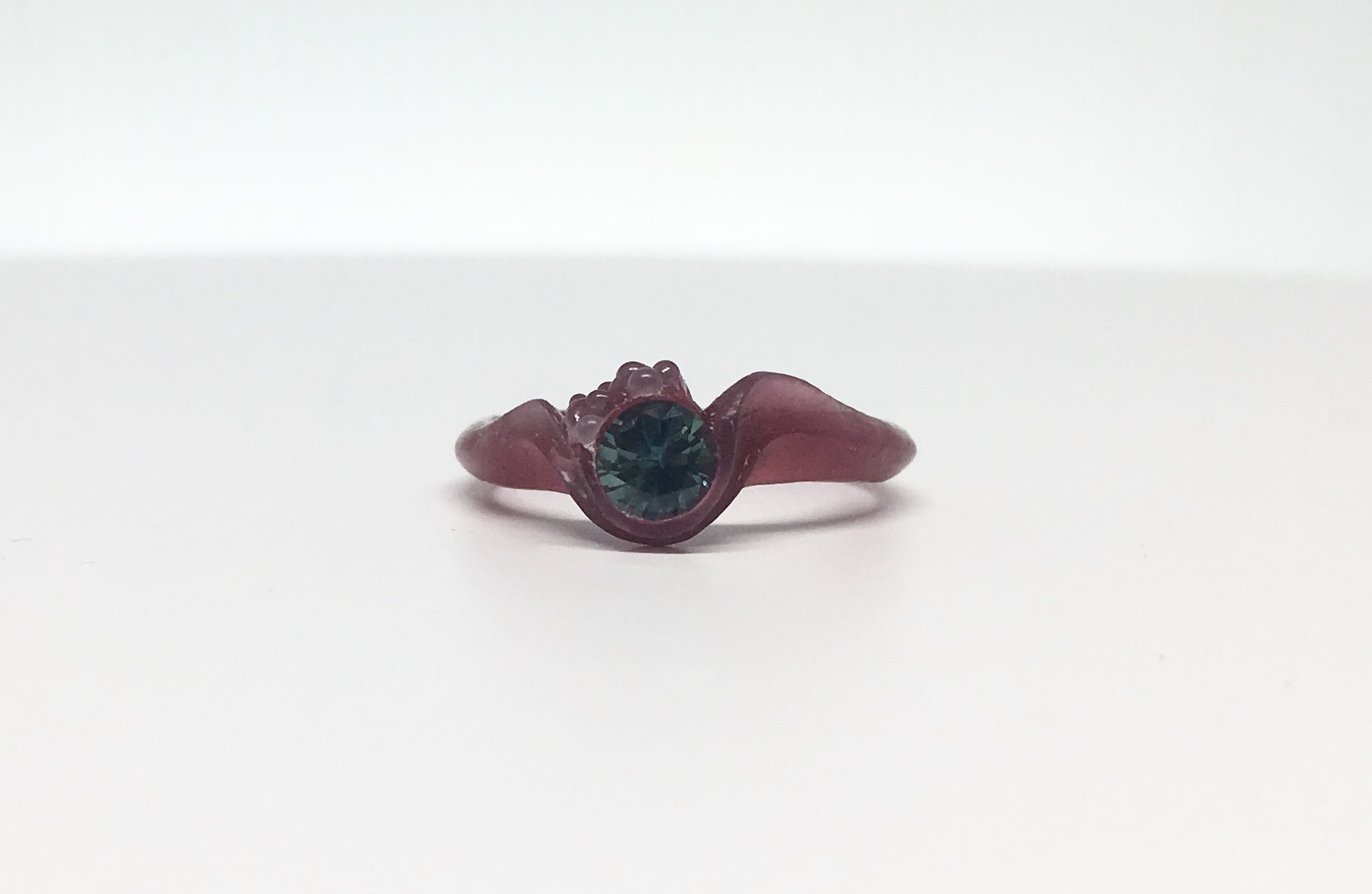 Your Next Adventure
You will be working exclusively with Anna to create the piece of your dreams. The custom design jewelry process begins with a 30 minute complimentary consultation over the phone or in person at one of our Northwest coffee/tea shops to discuss your ideas. We can discuss your perfect fit and feel of your custom piece. If you family gold heirloom jewelry you would like to incorporate into your custom piece, please bring them with you.
When you decide to move forward we will meet for an hour long design session and brainstorm ways of carrying out your vision. After we select a design direction, Anna will produce a round of sketches showcasing various options, with a second round of revision sketches if necessary. From here you'll select your absolute favorite and that's when the real fun begins.
Your design will be custom built by Anna bringing our shared ideas to life from paper to metal. You'll be presented with your finished treasure - a true marriage between your ideas and an artisan's vision. An entirely unique piece that is sure to become a future heirloom.
CUSTOM DESIGN PROCESS
Hand drawn renderings and sketches help visualize your dream ring.
A fully custom engagement ring is one that is personal and specific to your desires.
Each ring is designed together during a scheduled design session. Hand illustrated sketches of your dream ring are created within weeks of your design session along with an in-depth quote with timeframes.

Once the custom design is approved, a digital invoice is emailed for your ease and comfort. All work begins upon full payment unless otherwise arranged.

A custom ring will either be created with traditional metalsmithing techniques or the lost wax method. Metalsmithing techniques include soldering recycled refined gold components together with hand hewn finishes. Lost wax method begins with hand carving a wax model of your custom ring, casting it in recycled refined gold and finishing by hand. Each method expresses its own unique qualities and beauty.
Schedule Your Consultation Today
Our studio is uniquely designed to create a personal and custom experience. Freshly made to order rings with your personalized preferences. We'll meet for coffee or Skype. Discuss your vision and desires. Size your finger. The journey begins.