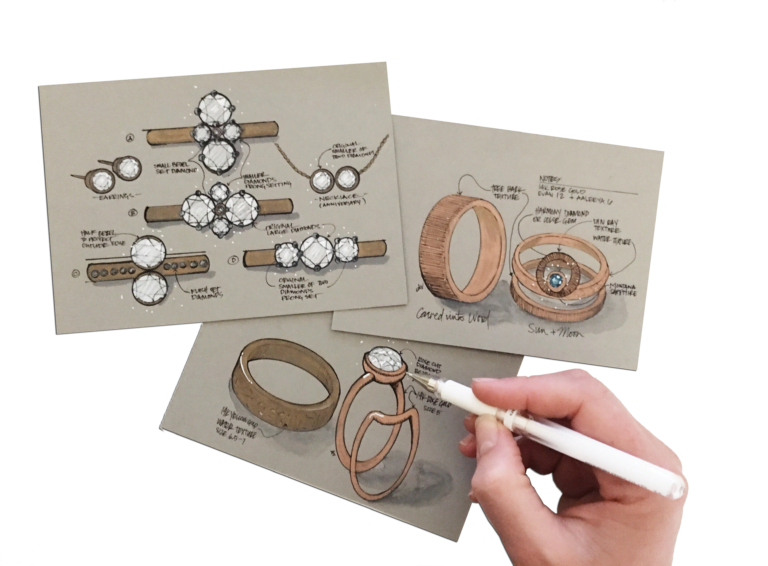 Hi, 
Your exciting journey has just begun. I'm thrilled you are desiring a memorable experience for creating your engagement ring that is meaningful and reflects how special your love is. I am genuinely interested in hearing your love stories and how incredibly amazing it was to find each other. Let's capture the essence of your love in your custom engagement ring that is truly special and unique. I look forward to meeting you and creating something truly amazing for you both!
Hugs, 
Anna Isabel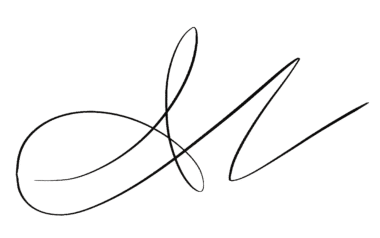 How Can I Create Your Dream Ring For You?
SHOP NYJ ENGAGEMENT RINGS + WEDDING BANDS
Shop from our collection of unique engagement rings, wedding rings, and love tokens. They are some of our client's favorites throughout the years. Designed to be timeless, organic and richly detailed with handcrafted texture. All of our rings are created with recycled gold and ethically mined gemstones. Your ring will be in your hands 3-4 weeks from purchase.
CUSTOMIZE NYJ ENGAGEMENT RINGS
Customize one of our engagement rings from our collection. Select your desired ethically mined gemstone,  size of your center gemstone, choose the color of your fine gold and/ or choose matte brushed or polished finish. Your ring will be in your hands 4-6 weeks from your approval of your customized selections.
ONE-OF-A-KIND CUSTOM ENGAGEMENT RING
Design your engagement ring from scratch and create a one-of-a-kind work of art. This option can be especially helpful for you if you have a strong fashion sense, an uncompromising stance on where gems are sourced, and those who demand handmade, eco-friendly jewelry. Your ring will be in your hands 6-8 weeks from your approval of your custom design sketches.
Portland Custom Engagement Rings
---
Nested Yellow Jewelry Co. is a personal custom jeweler and design studio in Portland, OR. While most fine jewelry stores have a wide selection of pre-fabricated jewelry, we specialize in creating unique custom engagement rings and custom wedding bands.  Therefore, we focus on creating a personal experience for you that's warm, fun and exciting in a comfortable setting. With our background in modern architecture design, we enjoy sketching our design ideas in front you. Be ready to be excited to embark on this creative journey.
By working personally with our designer Anna Isabel, you'll have the unique opportunity to design every element of your one-of-a-kind, custom jewelry piece. Together we will design the look and feel of your custom piece. Whether it's a custom engagement ring, handmade wedding ring, or other custom pieces, our clients are with us every step of the way. We also offer a collection of unique engagement rings, wedding bands, and love knot rings in our online shop.
If you live in another part of this earth, we would love to create with you. We designed custom engagement rings with clients from New York, Canada, England, Sweeden, Japan to Australia. Face-to-face, over the phone, over Skype, or over coffee and tea is our favorite way to meet. Most of all we will work to make the design process memorable and comfortable for you whether you're at home or visiting our beautiful city in Portland, Or.
One-of-a-kind custom engagement ring starts at $5,000.
Timeline: The custom engagement ring process from design to delivery can generally take anywhere from 4 to 10 weeks. We will always try to accommodate for upcoming events, but please keep in mind that the complexity of the job and our current workload will determine the standard timing. Making jewelry is a form of art that requires great skill and dedication. 
Contact us for custom engagement rings and wedding bands.
Connecting with you heart to heart in person is what makes this a memorable experience. We can enjoy your custom jewelry consultation at the loveliest coffee shop in Portland Oregon, skype or chat on the phone. Schedule your personal consultation through the form below or email anna@nested-yellow.com

Custom Design Process
Your custom engagement ring experience is one that is personal and specific to your desires.
---
Your custom engagement ring is designed together during a scheduled design session. Together we'll bring the vision of your dream ring to life. 

Hand illustrated sketches of your custom engagement ring are created to help you imagine what it will become when it's cast in gold. This step may happen several times until we have the perfect design of the ring you have dreamt about. This step is one of the most exciting and highly visual experiences.

You will be personally guided in the selection of your gemstones, whether it's selecting a high-quality conflict-free diamond with GIA certification or a colored gemstone like a beautiful Montana Sapphire that's been ethically mined and traceable.

Our standards are high because we believe in a feel-good-experience for all and a ring that will one day become your family heirloom. We are committed to environmental responsibility, ethical sourcing, and marriage equality. Our custom engagement rings are handcrafted in the Pacific Northwest with 100% reclaimed precious gold, ethically sourced gemstones, and low-impact, environmentally conscious practice.  We have personally met our ethically mined gemstone provider and antique diamond provider. We have established a 10 year relationship with our harmony and lab created diamond provider. Our rings are cast in recycled gold in a facility that has been family owned since the 1970's. How personal does this get?

Upon approval of the design sketches and gemstone selection, your custom engagement ring is first hand carved in wax rather than modeled in a computer drafting program. This handcrafted technique is an ancient process called the Lost Wax method. As a result, your ring will have a handcrafted, natural and fluid feel as if it is one. The transitions between elements are thoughtfully detailed from the top, sides, and underside. Most important of all it's always in the hands of our designer. 

Finally, your custom engagement ring comes to life and is ready for you to fall in love at first sight. We will meet where we first met and reconnect with something truly special we created together. Your dream ring is ready for its special day!